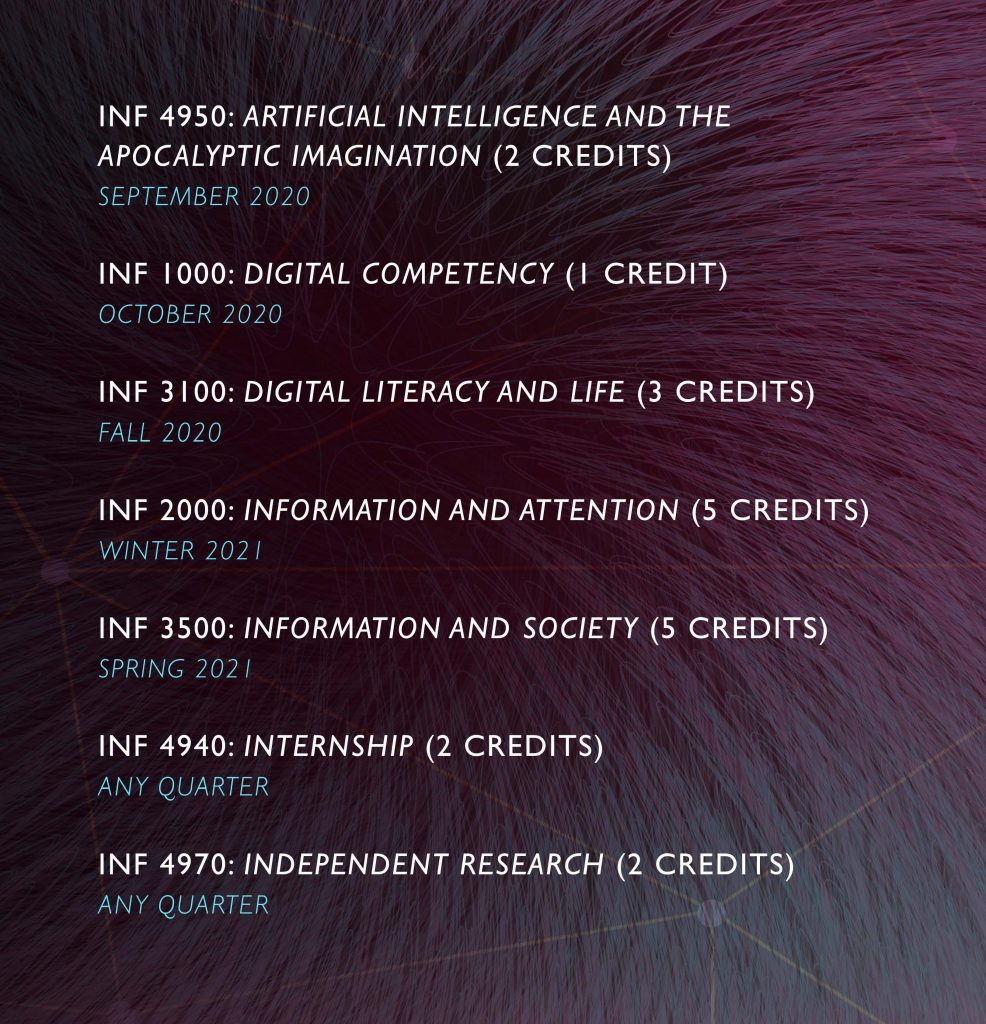 In addition to our regular courses, we will be offering two new courses during the 2020-2021 academic year:
INF 1000 Digital Competency (1 credit): Digital competency is critical for academic, professional, and personal success. This introductory course provides students with a core set of understandings, skills, and behaviors related to information and digital literacies.
INF 4950 Topics in Information Studies: Artificial Intelligence and the Apocalyptic Imagination (2 credits): Technologies of artificial intelligence inspire a range of hopes and fears about the future. The most extreme aspirations and anxieties about AI often take the form of popular narratives that draw from Christian apocalyptic categories. This course explores narratives about AI, faith, and the future by engaging the apocalyptic imagination in the Bible and in films about AI.
These courses may be taken independently or as electives for the minor.