At SPU, students are asking good questions about movies as they engage the art of cinema in the classroom. In courses like "Film History I: Beginnings-1960" and "Film & Faith," they are equipped with new knowledge and skills that make for more rewarding experiences at the movies.
And as they write about film, they are discovering how movies create spaces within which — through the dynamic experiences of observation, discussion, critical studies, academic writing, and further discussion — heart and minds grow richer in understanding and empathy.
In our new series of posts  called "NxPNW Student Perspectives," we'll catch glimpses of curiosity leading to discovery, arguments leading to discussion, and questions leading to conviction.
---
In a recent film-focused section of Writing 1100 — the Disciplinary Research and Writing Seminar — students offered insightful perspectives on a variety of timely subjects.
Why aren't we seeing stronger roles for women in science fiction?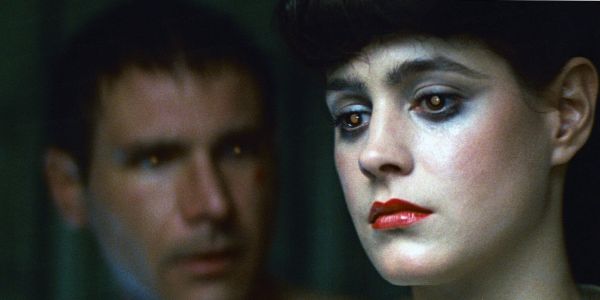 In her paper exploring this question, a writing student noted the significance of Mary Shelley's Frankenstein in the early evolution of science fiction as a genre. But she also noted that, even though sci-fi is defined as "literature of the Other," womankind remains an "Other" poorly understood and badly misrepresented in sci-fi narratives and movies.
She claims that filmmakers continue to "adhere faithfully" to outdated gender stereotypes: "[P]atterns and traditions of the past have an effect on the future. Some may argue that society has significantly evolved in the treatment of women, but I find that many of the portrayals [in contemporary cinema] are very much the same."
She finds the hero of Blade Runner guilty of misogynistic behavior toward the film's primary female character. Rachel (Sean Young) may be an android, but she is portrayed as having achieved a substantial level of sentience, and Deckard (Harrison Ford) makes violent advances toward her that the film frames as romantic. "[S]he is 'Othered' by Ridley Scott through Deckard," the writer argues, "to the point where our protagonist no longer respects her body or her boundaries."
Looking closely at Denis Villeneuve's  2017 sequel, Blade Runner 2049, the writer rejects the director's claims that his movie is merely a "mirror on society" and its mistreatment of women. The film goes to graphic, 'realistic' extremes in its depictions of sexual violence towards women, she says, but the film "is almost completely devoid of realism in any other aspect. … It is awfully convenient for Villeneuve that this exploitation of women he imagines in the future provides him with the sex appeal he needs to market his movie."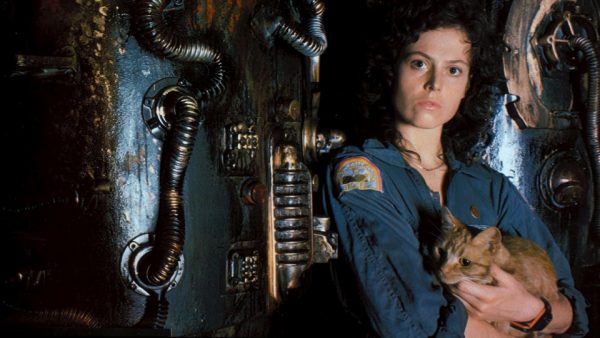 The writer even expresses some dissatisfaction with one of science fiction's most celebrated female protagonists: Ripley from Ridley Scott's earlier science fiction film Alien. Ripley, the writer argues, was originally written as a male character. And the revised 'hero' ends up serving as "a foil for the real star of Alien: the alien." What's more, the director "finds a way to worm in a gratuitous panty shot of Ripley."
To make clear that she is not aiming to completely discredit these films, the writer adds that she has "a deeply rooted appreciation" for the films she's examining. "However, it is only through a critique of society that we will grow. I criticize science fiction because I want it to be better."
That's the spirit!