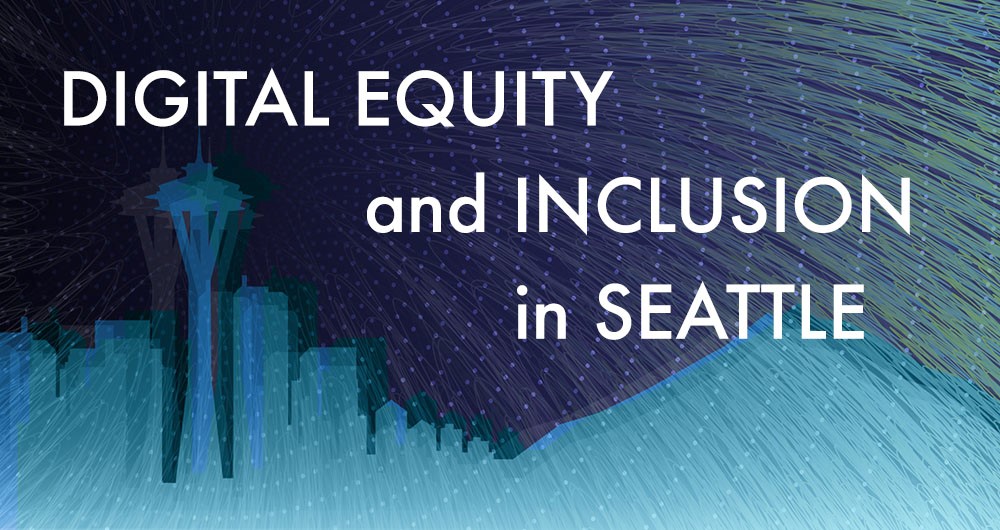 Seattle is known as a place of technological innovation, but many residents do not have access to the technology or skills needed to participate fully in our digital society. Come hear what the City of Seattle and other organizations are doing to close divides related to digital access and digital literacy.
Panel members:
David Keyes
Digital Equity Program Manager, City of Seattle
Steven Maheshwary
Chair of the Seattle Community Technology Advisory Board and Board Advisor for DemocracyLab
Minh-Duc Nguyen
Executive Director, Helping Link
Marcellus Turner
Executive Director and Chief Librarian, The Seattle Public Library
Stacey Wedlake
Research Coordinator and Analyst, Technology and Social Change Group at the University of Washington Information School
Moderated by Michael Paulus
University Librarian, Assistant Provost for Educational Technology, and Director of Information Studies, Seattle Pacific University
This panel emerged out of service-learning work instructors and students in INF 3500 Information and Society are doing with Seattle's digital equity program.